The 2017 All America Laughter Conference will take place in Portland, Oregon, from 7pm on June 2nd until 1pm on June 4th. This will be our 12th annual celebration of laughter, continuously exploring leading edge approaches in the larger field of Laughter Therapy and embracing and exploring the best out all its various modalities.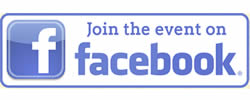 Our theme this year is Bringing Light To Laughter. You will experience a combination of inspiring keynote presentations, expert-led small group workshops, and exciting networking activities all infused with goodwill, a spirit of unity, and the clear intention to learn one from another the many different ways in which laughter can be used to promote wellness and overall wellbeing, improve connection and relationships, develop a culture of engagement and overall live a happier, healthier life at home and at work.
Here is a taste of what you can expect:

The laughter conference was more beneficial than I had anticipated. I wasn't sure how I'd do at the conference as it wasn't just laughing. I came away with a whole new vocabulary to use as I apply for grants. I was inspired to start up a laughter club by donation. Everyone there shared great information that has helped them build a career using laughter, information that would of taken a long time, if ever to find. Focus groups were extremely helpful to me. I learned the most from presenter's personal journeys, how they created jobs with laughter.
I feared the laughter conference would not be well organized, yet it was the opposite. The overall professionalism was impressive: From the quality of the speakers, the adherence to schedule, the note takers…all the way to the organization of the space! I recommend this conference. You will get so much more than you think you will get, have more fun than you think possible, and come away with so many new friends. You will have more confidence to build a laughter business.
What impressed me most was the inspiring depth of creativity, generosity, sharing and whole hearted encouragement and support from South Americans, Central Americans, Australians, Americans, Canadians, and an Isreeli, from doctors, psychologists, business executives, physical therapists, teachers and professional speakers.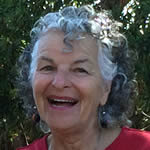 This Conference is both productive and an enlightening experience with a diversity of positive people and hands on experience. It is well planned and run sticking to the schedules and topics with a good balance of information and ideas. My favorite part was the diversity and backgrounds of the people. The positive, upbeat attitudes were refreshing from the more science-based business conferences I have experienced.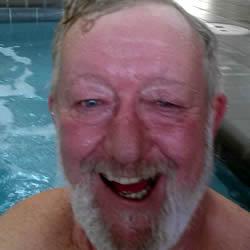 I am so grateful I attended despite my fears of not knowing anybody there. The welcoming team was fabulous, completely at ease. The friends that you meet, the connections are so heartfelt and genuine. My favorite part was laughing with so many others, feeling at ease and welcomed. Everyone was so helpful. You don't want to miss this event. There is so much love and support.
It was a fantastic conference and a great way to connect and network with other like-minded laughter professionals, learn and be inspired. My favorite part was experiencing the variety of sessions.