All America Laughter (Un)Conference
We've been organizing the All America Laughter Conference since 2006. The first few years were fully focused on Laughter Yoga (
click here to see our past photo albums
), but as our collective expertise and understanding of laughter grew, we slowly opened ourselves up to other modalities and shifted our initial primary focus on laughter to a much more inclusive one.
This led us to become a unique and non-denominational platform where laughter enthusiasts and professionals from all traditions come to explore the current frontiers of knowledge on how to best use joy-filled sounds, breath, movement and intentions in healthy aging, education, health-care and self-care, work environments and more.
We now follow the (Un)Conference event format and love it because:
Every participant brings a wealth of knowledge and experience together with a unique viewpoint, and our goal is to facilitate more meaningful and productive conversations between everybody. Come explore the value of "spontaneous collisions", when people spontaneously cross paths and experience the richness of dialogue and true learning!
We want every participant to go away with ALL of their questions answered, and the (Un)Conference format is the most reliable way to make sure this happens.
How It Works
5 Good Reasons To Come
For All
For Professionals
Our Aims
Skills, not pills. Discover a whole-body well-being workout that unlocks people's smile muscles and stretch their experience of joy as it teaches them simple and powerful self-care practices. This is a whole new way of unleashing positivity, peace of mind and promoting multiple aspects of wellbeing that all can learn, practice right away and get immediate results from throughout their lifespan. Laughter cannot heal nor solve anything, but it can help to heal and dissolve everything.
Transform your current mental and emotional state. Discover a whole spectrum of joy-filled techniques and exercises that spark laughter, help create and sustain positive energies and get you out of a protective contractive place to an expansive one that's filled with ideas, excitement, happiness, peace and relaxation. Prepare to shift your energies up!
A refreshing new path towards integrated intelligence, mindfulness, well-being. How aware are you, really? When we lack awareness, we experience less joy and our own well-being is left to chance. Come discover how professionals are bringing laughter anywhere and everywhere, healing mind, body and soul.
Enrich your relationships. Trees are born to grow and flourish. Likewise we are born to connect with others, contribute in our own amazing ways, and experience joy in the process. Discover your super-power of connecting people heart to heart, rapidly!
Empower yourself. There are zillions of tools and tactics to improve wellness and well-being, but those are not as important as understanding our power to use them, and even less as giving ourselves permission to use them. This is an event where intelligent optimists will create and hold a space where others can safely remember what they already know – their innate strength and wisdom – and consciously decide to use it.
Grow your professional skillset and stay relevant. Discover how professionals bring laughter anywhere and everywhere, healing mind, body and soul.
Get answers. Learn what's going on in the field and what strategies and solutions people are implementing to face common challenges when bringing laughter to a variety of publics.
Inspire your community, clients and colleagues. You will go home armed with the tools and know-how to implement the latest laughter wellness and wellbeing strategies.
Network. Make new friends. Meet your North American peers who are also passionate about promoting wellness and wellbeing through laughter. This is your chance to get up close and personal with them. Meet amazing, beautiful and committed professionals!
Refresh, renew, rejoice! Come get lots of new ideas, tips and tricks, and perspectives on how to improve your own wellbeing and better help your clients with healthy solutions.
Raise awareness about Laughter Therapy and the many different ways in which it is being used.
Help people to understand how Laughter Therapy can help them and how they can use it both at home and at work in their communities.
Provide a learning experience for new people and inspire them to get involved with Laughter Therapy.
Engage the North American laughter community at large and explore possibilities for growth for all, because together we're stronger!
Facilitate the cross-pollination of ideas and facilitate networking opportunity for laughter enthusiasts and professionals.
Past Testimonials
The laughter conference was life changing for me in many ways. It gave me an opportunity to connect with so many people, which is a huge part of my life purpose.
This conference is transformational. It's an opportunity to be around adults who are playful – very therapeutic. I felt high for days afterward.
The variety of talks was really interesting. As it was my first conference, I really valued connecting with experienced leaders who are successfully working in the various fields to which I want to bring Laughter Wellness.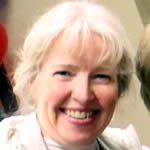 This was my 6th laughter conference. Learning what others are doing in the laughter world, new exercises and ways to keep laughter alive in everyday living is the reason I continue to attend this event. Also, being with other like-minded laughers helps me go to the next level of joy and inspiration. I've been on a wonderful "Joy" high since returning and want it to continue.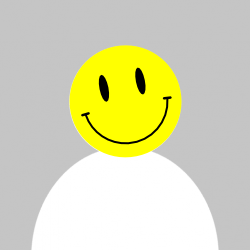 The laughter conference was more beneficial than I had anticipated. I wasn't sure how I'd do at the conference as it wasn't just laughing. I came away with a whole new vocabulary to use as I apply for grants. I was inspired to start up a laughter club by donation. Everyone there shared great information that has helped them build a career using laughter, information that would of taken a long time, if ever to find. Focus groups were extremely helpful to me. I learned the most from presenter's personal journeys, how they created jobs with laughter.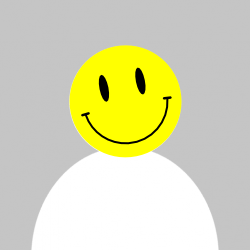 I feared the laughter conference would not be well organized, yet it was the opposite. The overall professionalism was impressive: From the quality of the speakers, the adherence to schedule, the note takers…all the way to the organization of the space! I recommend this conference. You will get so much more than you think you will get, have more fun than you think possible, and come away with so many new friends. You will have more confidence to build a laughter business.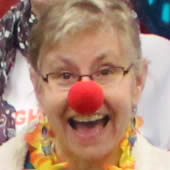 What impressed me most was the inspiring depth of creativity, generosity, sharing and whole hearted encouragement and support from South Americans, Central Americans, Australians, Americans, Canadians, and an Isreeli, from doctors, psychologists, business executives, physical therapists, teachers and professional speakers.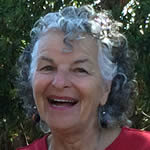 I am very happy that I was at the 2015 All America Laughter Conference. I had never been to any type of conference before so had no idea what to expect or what I might be getting into. It was an adventure and I'm still feeling the high. There were no strangers there – all friends – and it showed.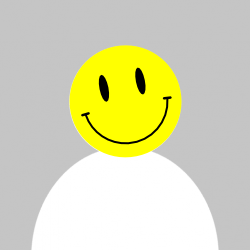 I particularly loved the positive energy in the room, the high level of engagement of everyone. This is a great place to learn more about the power of laughter and connection, and learn some new tips and tools to use.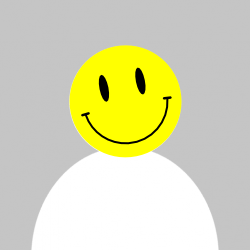 For me it's a must for any laughter professional. We can learn so much from these events. Great opportunities to develop and grow our practice.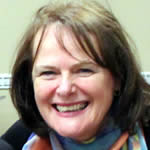 This Conference is both productive and an enlightening experience with a diversity of positive people and hands on experience. It is well planned and run sticking to the schedules and topics with a good balance of information and ideas. My favorite part was the diversity and backgrounds of the people. The positive, upbeat attitudes were refreshing from the more science-based business conferences I have experienced.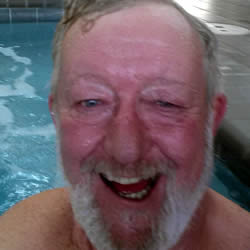 I am so grateful I attended despite my fears of not knowing anybody there. The welcoming team was fabulous, completely at ease. The friends that you meet, the connections are so heartfelt and genuine. My favorite part was laughing with so many others, feeling at ease and welcomed. Everyone was so helpful. You don't want to miss this event. There is so much love and support.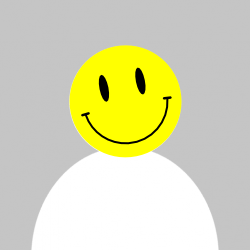 It was a fantastic conference and a great way to connect and network with other like-minded laughter professionals, learn and be inspired. My favorite part was experiencing the variety of sessions.
I wondered if it would be worth the effort and expense of flying from out of state attending. IT DEFINITELY WAS!!!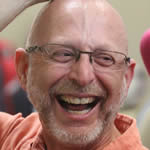 Every year the laughter conference is different and adds new dimensions to what is already known. It is the greatest reminder ever that there is always more to know. It is an investment in yourself!
Well, in years before I had said that I could not afford to go to the Laughter Conference. NOW I will say that I can't afford NOT to go! The tremendous wealth of information and camaraderie far exceeds $$$.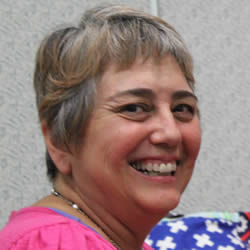 My biggest fear before coming to the Laughter Conference was that it wasn't going to be worth the money. The cost was a stretch for me at this time. It turned out well worth the money.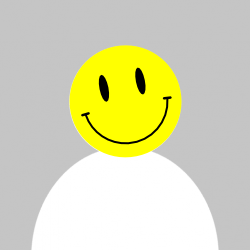 I thought perhaps I was going to feel intimidated at the Laughter Conference by all the professionals who have been around many years. I actually felt very secure & excited about my work, my style & my future.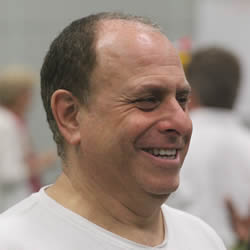 The Laughter Conference was inspiring and uplifting with practical information on making laughter a living. Above all I greatly enjoyed laughing with other Laughter Leaders and seeing the diversity.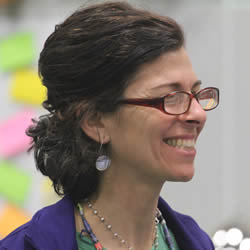 The Laughter Conference was valuable to me not just because of the amazing learning and networking, but because of the personal healing and rejuvenation I got from being around such amazing people.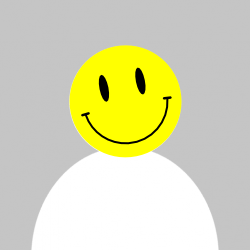 This isn't a conference where you will sit and learn the latest trends, hear the research and new applications, and be sold new fangled product. No, this is a conference where you will connect with others heart to heart, smile to smile, fear to fear, and hope to hope. This is a total mind-body-spirit learning experience that will activate you from within and nourish you throughout. These three days transform and connect you in a personal experience of the truth of community.
Misty Barron, Yoga Teacher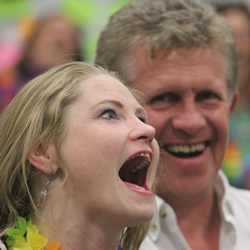 I spent two years at the USC Medical Center undergoing a total of sixty-five hours under the knife, and now have eighteen inches of titanium and twenty-five screws in my hip. I am also a type 2 diabetic and had half of my right foot amputated last year. My biggest fear before attending the 2014 All America Laughter Conference was that I would not be accepted by the other participants. What happened instead is that not only was I accepted but truly embraced and held-up by every soul there to a much higher level of appreciation.
Jim Greenleaf, SEO Consultant
I have attended seven of the past nine Laughter Conferences and they have all been extremely valuable on a personal and on a professional level.
Kim Selbert, Occupational Therapist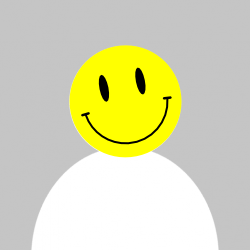 Every year I travel half way around the world, from Melbourne Australia, to attend the All America Laughter Conference. I attend for three reasons. Firstly, to continue long term international relationships. I have met people from Russia, Dubai, Mexico, Canada, Ethiopia, Jamaica, and of course all over the USA. Secondly, to network with laughter experts in their respective fields. It's all well and good to hear them present, but to have a 1 to 1, and really understand what it is they do and how they do it, is mind blowing. And finally to learn what it is I don't know. Every year I come away with one or two ideas that change, and improve, my own laughter business.
Merv Neal, Professional Keynote Speaker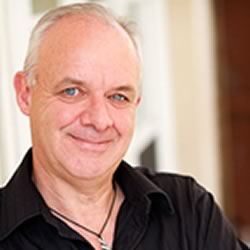 The next All America Laughter (Un)Conference is scheduled to happen at the
YMCA of the Rockies
in Estes Park, Colorado, starting on the international day of happiness, Friday 20th March 2020 after lunch, and lasting until Sunday 22nd March 2020 with lunch. Leave your contact information below to be kept informed.